Your baby shower has finally arrived and you are all set to decorate with your baby shower ribbon! There are ribbons that are specially made for baby showers and have special messages, inspiring notes or simply the words "Baby Shower" to announce this big day.
But what are some other uses for these baby shower ribbons? Are there other ribbon designs to choose from? If you are considering ribbons for your baby shower event then here are some great uses for them.
Put a colorful ribbon on top of your baby shower invitations. Of course your ribbon color has to match your color theme.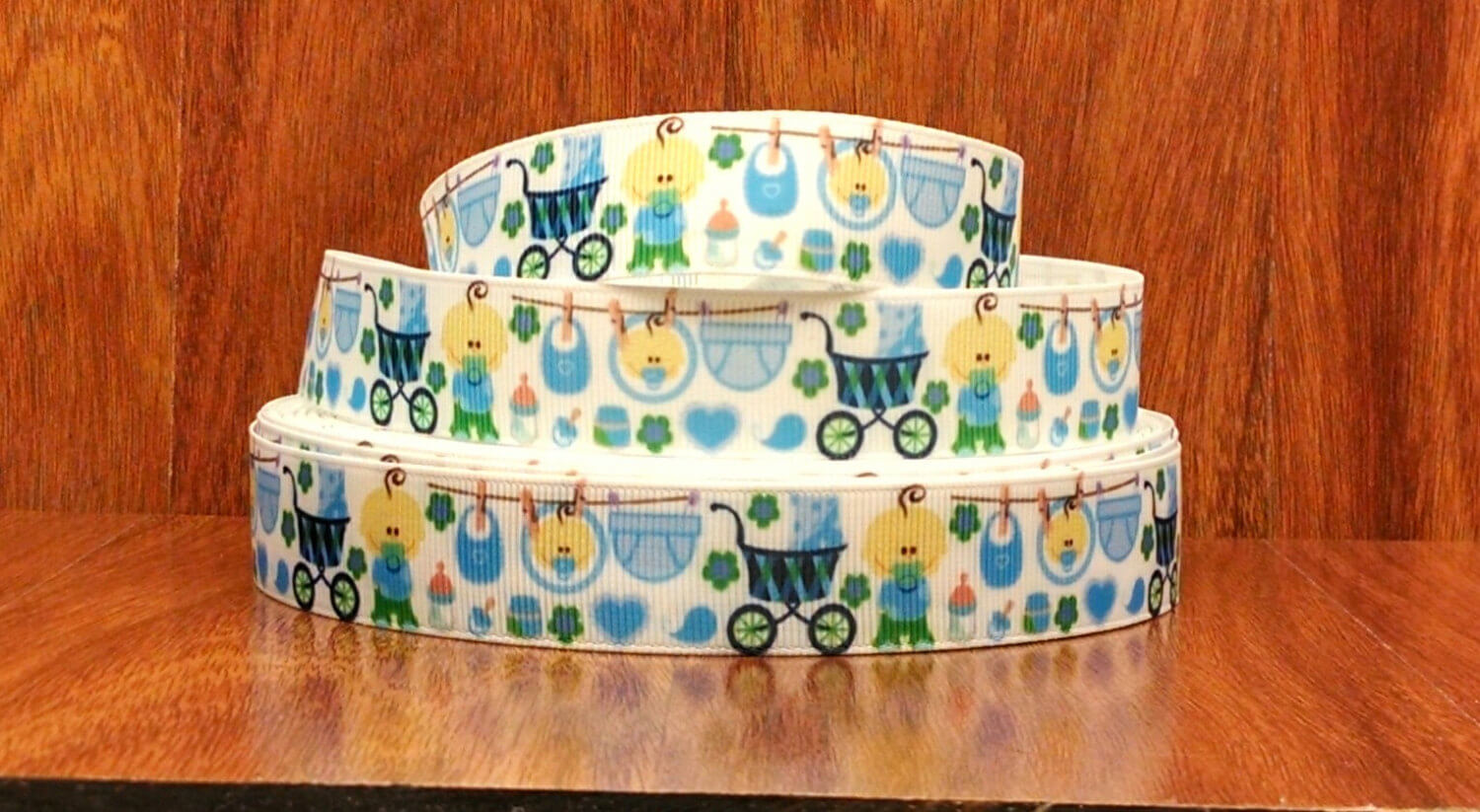 For instance pink ribbons for a girl baby shower while blue ribbons for a boy baby shower.
If there are parents that are still unaware of their baby's gender and would rather find it out the day of the delivery. The ideal ribbon color would be yellow, red, green or multicolored.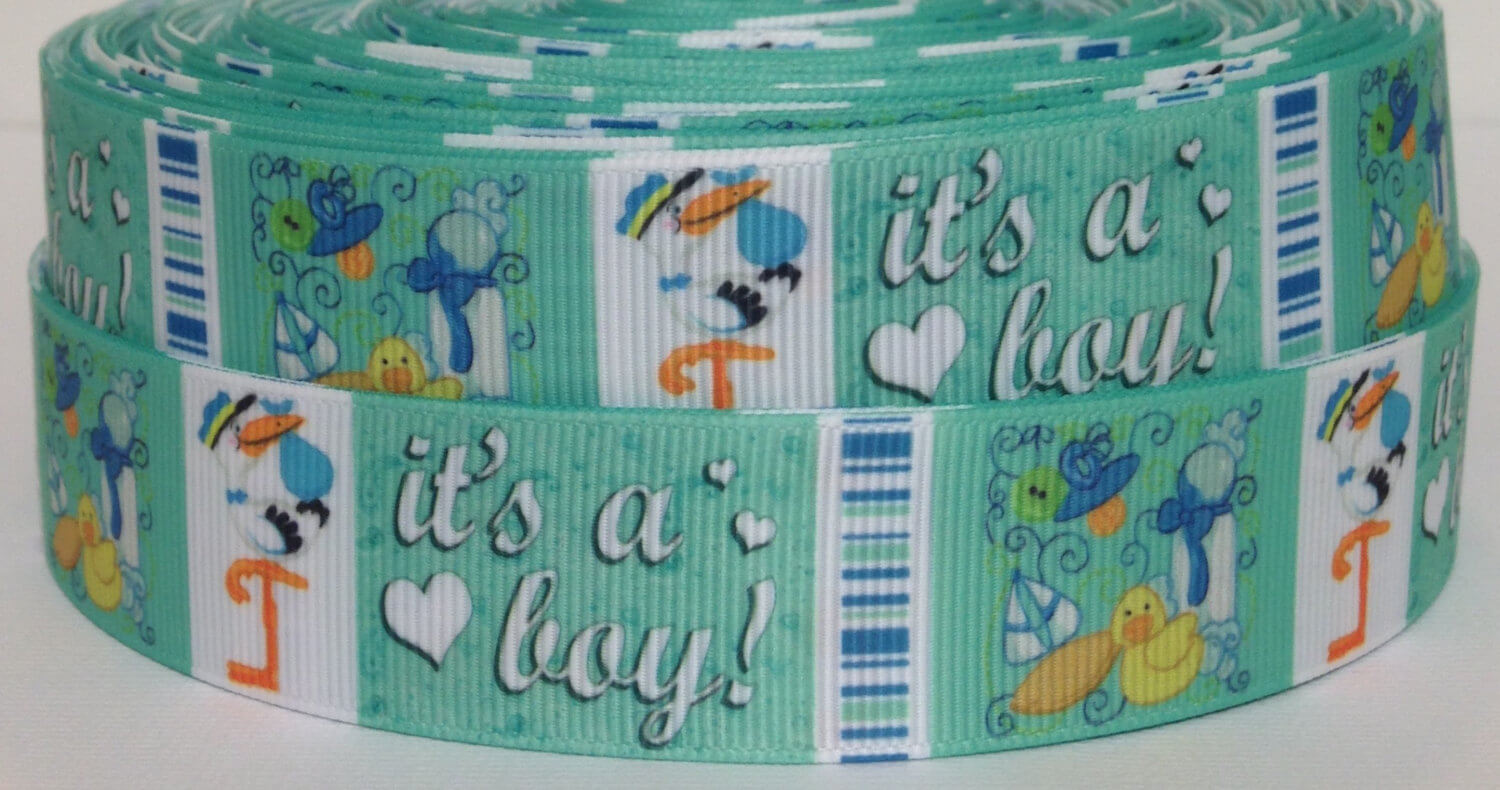 Your ribbons can have special words printed on them too. Such as you and your partner or spouse's name, the date of the baby shower, and the venue of the event.
Instead of just gluing a bow on top of your invitation or envelope, you can also wrap the invitation's envelope just like a present. You can use a colorful baby shower ribbon.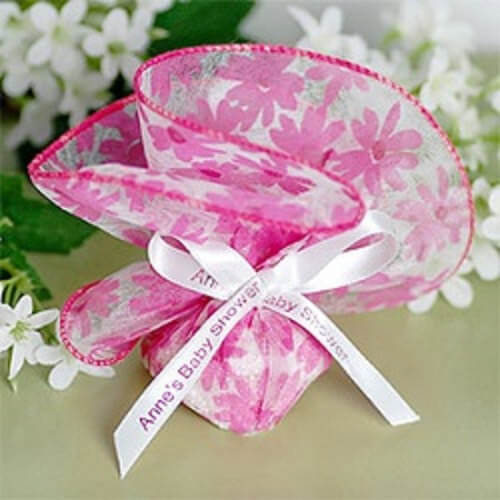 Satin ribbons are the best types of ribbons to use, but there are also plastic ribbons, lace ribbons, and organza ribbons which will work for larger items in your baby shower.
You can place these large ribbons around your table centerpiece flowers. You can also use them as an accessory to hold your table napkins and tableware together. You can use them to decorate chairs and tables, or to jazz up the baby shower chairs for mom and dad.
Large ribbons combined with small satin ribbons can also be used as a corsage.
Simply collect the ribbons together and place a flower in the middle. You can pin them on your guests or use them as a corsage to celebrate your big day!
Aside from real ribbons, you can use ribbon decorations on your baby shower cake. Sugar icing or fondant icing can be made into loops and tied in the middle to look like a bow.
Put this on top of your cake as a topper and scatter smaller baby shower ribbons made of fondant along the sides of the cake. After the cake is cut, share pieces with your guests and make sure each one gets their own fondant ribbon.