There are a million ways to celebrate girl baby showers. If you are anticipating a shower for a baby girl, then these shower theme ideas will no doubt help you out.
Remember, the key to planning the perfect baby shower party is picking a great theme for the event.
Here are some of the most popular baby shower themes for girls…
---
Under the Sea Baby Shower Ideas
Have you ever been to an under the sea baby shower? This theme is perfect if you are looking for a fun yet energizing baby shower idea. This theme is vivid, simple to make, and a huge hit for DIY lovers.
Invitations
Under the sea baby shower invitations usually feature cartoon sea animals with huge eyes. You can use any ocean, blue, water themed designs.
Cakes
After you prepare your under the sea baby shower invites, now is the time to pick the baby shower cake. Under the sea cakes are definitely brighter and can be any size or flavor.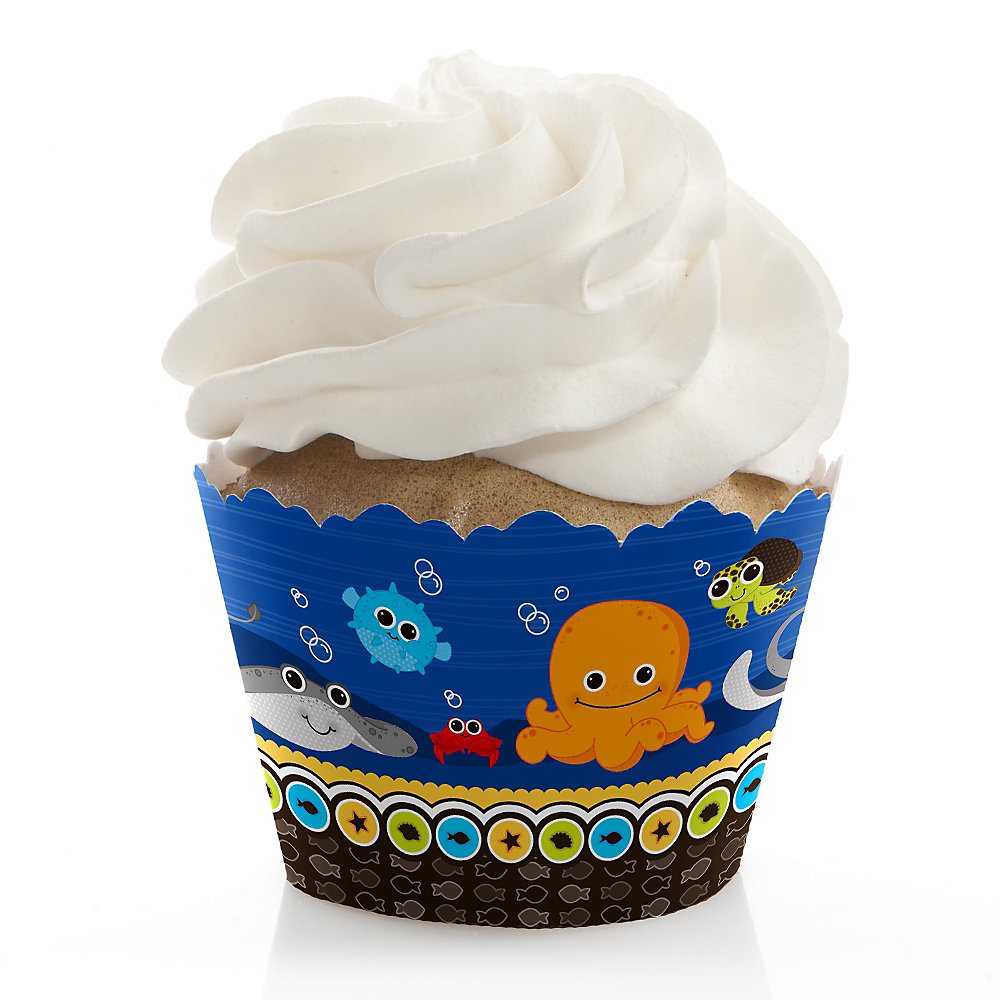 The most popular type of baby shower cake is a three layer chocolate cake with blue fondant icing. Deck it out with popular under the sea cartoon characters, like Nemo, Ariel, or Sponge Bob.
Venue and Decorations
Besides the cake and invitations, your venue decor needs to match your under the sea theme. There are tons of great under water ideas to try. You can find balloons, streamers, pinatas, flags, and hats with an under the sea theme.
Tablecloths, chair covers, place-mats, and name plates should to coordinate as well.
You can expect big-box party supply stores to have all the accessories you will need.
 Additional Resources:
---
Ideas for Twin Girl Baby Showers
Are you making arrangements to have a baby shower for someone who is having twins? Then a two peas in a pod theme could be a perfect fit.
Invitations
Every baby shower begins with the invitation. Since this is a two peas in a pod theme, expect a design with green pea pods all over! Your invitation should consist of green tones. If should feature two adorable babies sitting inside of a pea pod.
Cake
The two peas in a pod baby shower theme can be further enhanced by the party cake, party decor, and tableware. You can have a round white cake with two or more levels, covered in green fondant icing. Dolls in a green pea pod would make for an adorable cake topper. Or a round cake with an icing image would look extraordinary.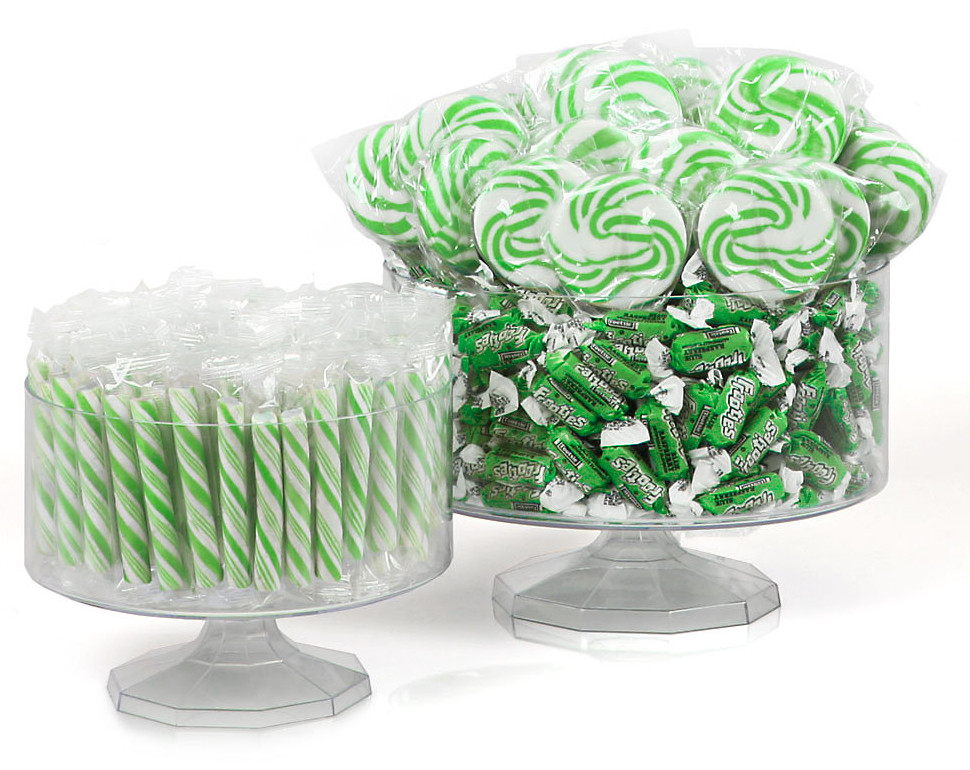 Decorations
There are also a large number of distinctive party decorations to choose from. For example, you can add lamps, balloons, pinatas, table centerpieces, table materials. and place-mats.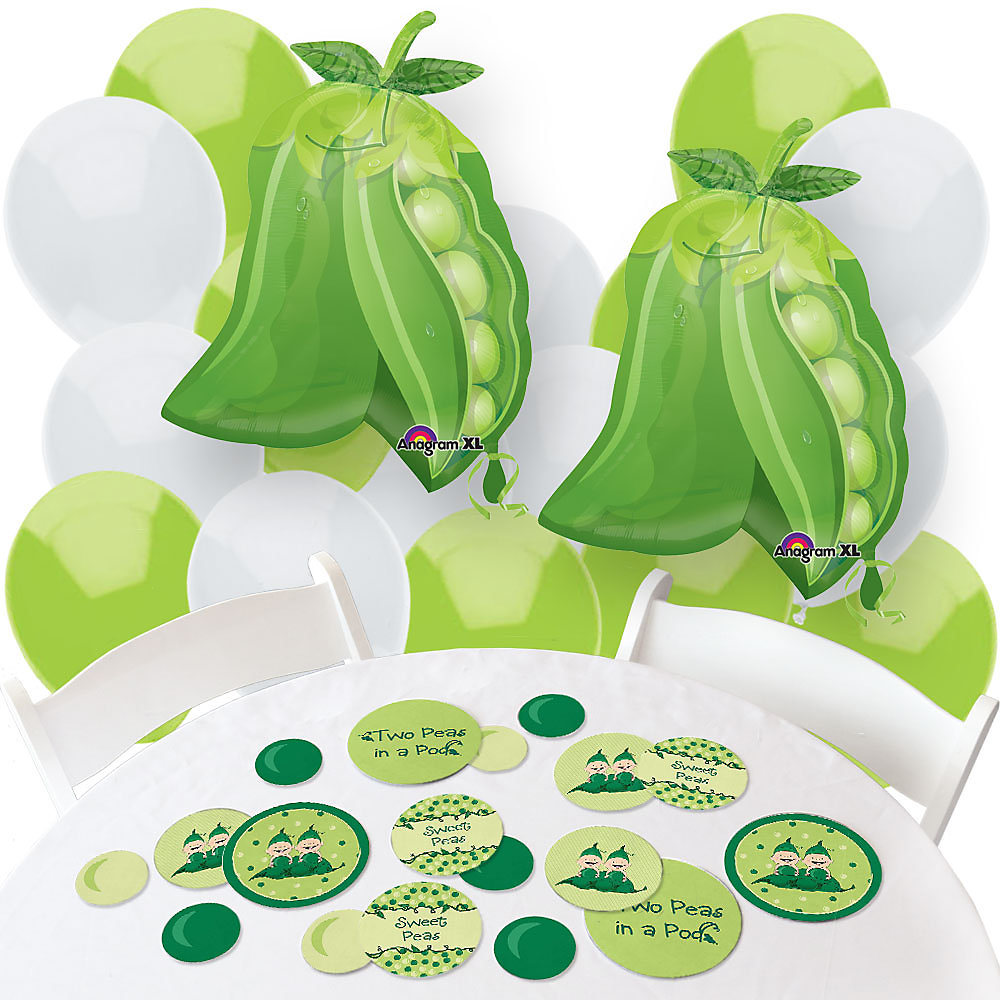 You should also buy coordinating tableware, for example, green plates, mugs, glasses, and napkins.
With this charming twin baby shower theme, your baby shower will be an amazing and memorable one.
Additional Resources:
Two Peas in a Pod Baby Shower Ideas
---
An All-White Baby Shower Theme
Baby showers are fun and exciting, particularly when the eager couple knows the sex of their baby.
Why not try an all-white baby shower theme? An all-white theme may be a perfect baby shower for the baby girl to be.
Invitations
You can make invitations out of vibrant white glossy silk paper with fancy lettering. Add pictures of distinctive baby themed imagery. For example, a stork, stripes, diapers, teddy bears, balloons, and baby rattles could be the borders of the invitations.
Cake
An all-white baby shower isn't complete without a white fondant cake. The cake could be one or multi-layered, decorated with white blooms, stripes, and cute baby dolls.
The cakes will be white on the outside, but they could have different fillings and flavors on the inside. For example, butter, butterscotch, chocolate, or mocha.
A diaper-shaped cake would also be appropriate for an all-white theme. Diapers are also usually white, so use them to make a gigantic multi-layered cake. Just add a diaper and secure it with a bow. Arrange it in a round design. Add two or more levels, just be careful that they won't be unstable and fall over.
You can place any other decorations fitting the theme. For example, a white stork, a baby wearing a diaper, or white balloons.
Additional Resources:
---
A Little Pixie Princess Baby Shower!
Your wish has finally come true with a pixie princess baby shower theme. This baby shower theme is one of the most popular especially for girl baby showers.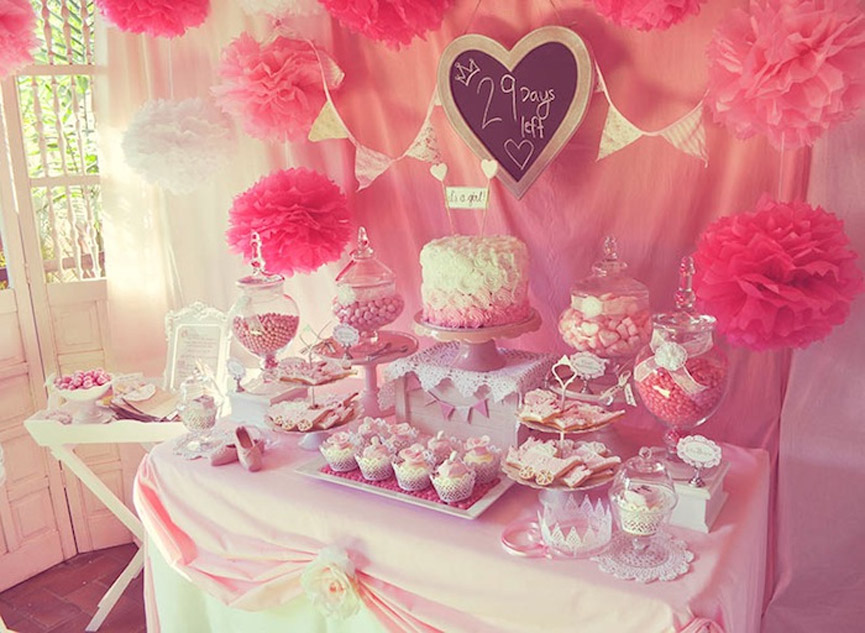 The Pixie Princess theme is ultra feminine. It's also magical because of the presence of fairies. But these are not just the only things that make your baby girl party theme magical and feminine.
Here are some suggestions that will add to the wonder and amazement of your guests.
Cake
Cover your pixie themed cake with rich fondant icing and fragile pixie cake toppers produced using sugar icing. You can add various types of pixies doing a wide range of movements. You can have pixie figurines and cake toppers related to the theme like toadstools, magic wands, and stars. You can add decorations like baby garments, caps, booties, diapers, rattles, and pacifiers.
Decorations
Pixie baby shower themes use eccentric decorations. For example, you can use lamps, LED lights, candles, and pixie propelled table centerpieces.
Expect pastel hued tablecloths, seat covers, draperies and ceiling decorations too.
A mystical or offbeat atmosphere would be ideal for your baby shower event! Plus, you will most likely have an incredible time putting your decorations up in your venue as well!
Additional Resources:
---
All these amazing tips and themes are perfect for girl baby showers. There are a lot of great ideas for baby showers but these four great themes are the most popular for girls!