The Great Baby Shower Idea guide will help you with hosting the best baby shower ever!
Included below are tons ideas for invitations, theme ideas, food ideas, favors, and proper etiquette.
I want to equip you with the best ideas, so you can throw an amazing celebration that is fun and impresses your guests.
You can use these ideas as-is or change them by adding your own personal style and flare.
How did Baby Showers Originate?
Why do we throw baby showers anyway? The concept of a baby shower was first born in the late 1800s. In this era, showers would be given after the baby was born. After all, it was not considered appropriate for a pregnant woman to be seen in public.
Victorian ladies would gather around a new mother and shower her with handmade gifts and trinkets. But yet times have changed.
Baby Showers Today
You can now choose from many elaborate themes for your Baby shower. You don't have to invite only women. It's now common to invite boyfriends, girlfriends, husbands, kids, in-laws, co-workers, and pets.
Modern baby showers are be held in homes, hotels, gardens, backyards, beaches, restaurants, billiard rooms, and even bowling alleys! They may be in the form of cocktail parties, BBQs, or sporting events.
Usually, a woman would be in charge of hosting the event, but now men can host them as well. Modern baby showers do not have the restrictions of the bygone era.
21st-century baby shower invitations have also come a long way. The traditional invites protruding with pink bunnies, blue rattles, and yellow duckies are out. Laser-cut invites with custom graphics and embellishments are in. E-invitations are getting more popular for letting people know about the shower. Plus e-invitations are cheaper and more ecological than paper invitations.
The world of baby shower gifts has changed too! Handmade blankets and sweaters are still great shower gifts. However, it is now common to give jogging strollers, baby juicers, baby monitors, bedding, cribs, pee-pee tepees, and kangaroo pouches.
The world of baby shower gifts is now a multi-million dollar industry! You can even use department store gift registries to ensure you get the gifts you want from your shower. There are also online registries like myregistery.com.
---
The Anatomy of a Baby Shower
While every baby shower may seem unique in their own way, they all share a common structure. It's a structure that helps make them fun and memorable.
Regardless of the style or budget, every baby shower has following common components.
Invitations
A great event wouldn't be great if no one was there. So you need to send out invitations!
Decorations
The decorations you buy will depend on the baby shower theme you select. You can choose to go with simple decorative napkins and favors. But you can also spend a little more for elaborate candles, flowers or centerpieces.
Food
You can serve baby shower cakes, cupcakes, and cookies or a lavish five-course meal. But you need to serve something. We will discuss some of the latest baby shower food ideas later in this guide. Read more below.
Music/Entertainment
Baby shower music can add energy to the party. Based on your budget, you can either hire a DJ to play selected songs or you can bring your own music system on the cheap.
Games
Baby shower games will help your guests break the ice and interact with each other. There are thousands of baby shower games and ideas. Usually, people pick games that go with their theme.
Gifts
Gift are the responsibility of the guests. As I mentioned, you can register for gifts at your favorite department store. Just make sure that you have an obvious place for people to set them when they arrive.
Favors
Give your guests a keepsake of the event, so the can remember how awesome your event was!
Thank you notes
And finally, you want to be kind and courteous to everyone who came and gave you a gift. So be sure to send them a Thank You card. Plus if you have another kid, you want them to come back. :)
---
My 6 Step Plan for an Amazing Baby Shower
So, I've narrowed down everything you need to know into 6 basic steps. With each step, I've provided lots of ideas so you can get creative and customize the event to your own taste.
Step 1: Figure out the Who, What, and When
So, you have received the great news that a best friend, sister or a colleague is having a baby! Awesome, you now have an important job to do… throw her a baby shower!
Here are some questions to help you get started:
Should you throw a shower?
Who do you do it with? Alone or seek help?
Who all do you invite?
How should you decorate?
Should you invite the dad-to-be?
What should be on the menu?
Should you include alcoholic beverages?
Take notice of all the "should's" in every question. You need to figure out, what should, you, as baby-shower-thrower, actually do?
Your Responsibilities as a Baby Shower host/hostess
The tradition of a baby shower demands that a mother or mother in law should NOT host this event.
A baby shower is usually thrown by a friend, sister, sister-in-law, aunt, cousin. This would be the host of the shower.
The guests of honor include the mom-to-be and her baby-to-be.
Here is the list of responsibilities for the shower host:
Inform the mother-to-be of tentative dates for the shower and if they are suitable to her
Inform her about the budget and possible guest list
Discuss dietary considerations for the guests and the to-be-mom
Plan and coordinate the pre-shower and actual shower events
Send out baby shower invitations
It is the host's responsibility to welcome the baby shower guests. You can do so by setting up a welcome station at the venue and handing out beverages to the guests as they come in.
Not everyone may know each other. You can help break the ice by gathering the group together and introducing everyone.
When to Schedule a Baby Shower
Most baby showers are held 2-3 months before the due date and ideally last for 2-4 hours.
Baby showers can be thrown after the baby arrives. But most showers are thrown during the term of the pregnancy (early half or later).
The advantage of planning a shower during pregnancy is so the parents can relax and enjoy the celebration.  They won't be distracted by a new baby – diaper changing, feeding, napping. This might be the last time they get to enjoy alone time before the baby fun begins.
---
Step 2: Select your Theme and Decorations
Some people think having a theme for the baby shower could end up being a hassle, but this could not be more wrong!
A themed event gives a sense of excitement and actually gives you a central idea to work on and get creative with.
A baby shower without a theme is actually more difficult to organize. There are too many ideas that can throw you off balance and zap your energy. A theme lets you hone in on the decor, food, and games you select.
So, yes, it is important to have a baby shower theme.
It is a good idea to do some creative thinking when planning the theme. Do something exciting and memorable for the guest of honor. But think of the guests too.
It is even more important to plan a wonderful baby shower with an amazing theme with the guests in mind. Why? Consider the fact that they will be spending a lot of money on your baby shower gifts.
Here are some of the most popular baby shower themes:
Everything blue or pink theme
Hand blue/pin decoration, include food in these colors
Deep Ocean adventure or a nautical theme
Decorate the venue with nautical elements like fish, oyster shells, sea shells around. Food can also conform to this theme with shaped baby shower cakes, cookies etc.
Movie based or book based character theme
Retro, Vintage or historical theme
Teddy bear theme
This is the most popular theme. Everyone likes plush teddy bears, especially babies.
Diaper theme
Diapers are the basic need of every newborn. You can decorate a diaper baby shower cake by wrapping it in diapers.
Fairy theme
Especially suitable for an outdoor/garden setting
Book theme
Have the cookies or cakes made in the book's shape.
Stars theme
Hang silver/golden stars around the venue, star-shaped cakes etc.
Need more Theme Ideas? Check out my other theme idea articles:
Where to Buy Baby Shower Theme Decorations.
Creating your Baby Shower Invitations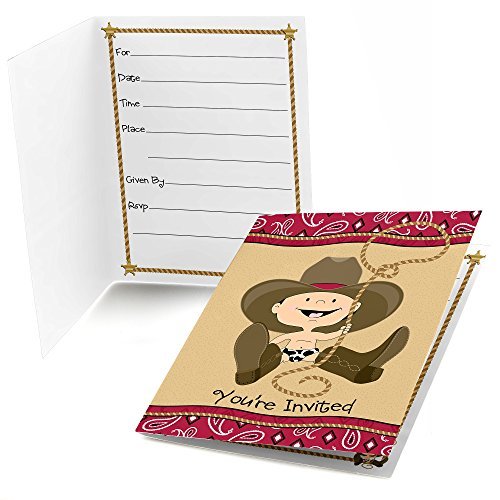 Every great event begins with great invitations. Beautiful baby shower invitations help set the tone and style of the event. Give your guests the information they need to plan, dress, and buy the right gifts. Invitations also get your guests excited about your event.
Here are some popular baby shower invitation ideas and guidelines:
The cheap way, open up Microsoft Word and select some clipart. Write your message. Print 100 times. Done.
You could send e-invites. Electronic invitations are great because you can send them out fast and free. You also get an early idea about the average number of attendees.
Create an event on Facebook to invite people.
A bit more expensive, send out baby figurines stating: "I am coming out in [# of days]. Find out more at the [venue] on [date] for a frolicking good time!"
Baby shower invitations could be gender specific or neutral. Girl baby shower invites can be pink and brown/black color. Boy baby shower invitations can use different shades of blue, browns, or greens.
Also popular are animal baby shower invitations. Baby giraffes, owls, monkeys, lions, and tigers are huge these days. You can even decorate the venue based on these animal themes.
A polka dot mama baby shower invite is another huge trend for this year's baby shower ideas.
Another popular idea is a floral baby shower. It's a neutral theme and usable for both genders.
Add a special trim around the invitation cards. The trim can range from square, bracket, ticket or scallop shaped edges.
Where to buy Baby Shower Invitations:
Baby Shower Decoration Ideas
The decorations you choose for the baby shower party will depend on the theme you select.
Here is a great trick for stretching your baby shower decorations budget…
Make sure that everything you buy can you re-used. Most decorations get thrown away after the event, right? What if you can actually use them instead?
Here are some examples.
Napkin rings
Bind your napkins with baby pacifier rings, plastic baby keys, or beaded bracelets. At the end of the shower, give these toys to the mom-to-be so she (or the baby) can actually use them.
Tea lights
Buy some baby food jars. Then place tea lights on top of them. Afterward, the baby can eat the food in the jars.
Tablecloths
You can use baby receiving blankets as tablecloths. Or for keepsakes, use plain white cloth and have guests sign it or draw cute pictures on it.
Clothesline
During the gift opening ceremony, place a clothesline across the venue. Every time the mom opens a gift containing a blanket, pin it up on the clothesline so everyone can see the new gifts.
Baby Blanket
Get plain fabric squares in different colors and have them decorated or signed by guests. Then have a tailor sew them into a quilt for the baby.
Baby bottle vases
Fill empty baby bottles with flowers like baby's breath and tie them up with pretty ribbons. At the end of the shower, gift them to the mom-to-be.
Venue Considerations
In case the shower is held away from home, you can select a public venue that is already beautiful. It might cost more, but you will save money on baby shower decorations.
Make sure you notify the venue about likely date of the shower and number of guests. Ask them about payments they accept, cancellation policies, refunds, and any usage restrictions.
A baby shower at home is also a great idea. It allows you a flexible schedule and is more intimate and comfortable. You might have to rearrange furniture to create space. Be sure to set up food and beverage stations, as well as seating and eating areas (indoor or outdoor depending on the weather).
How about a destination shower?
These days, to add a bit of class to a baby shower, the trend is to have the shower at a unique destination. These unique destinations include wine shops, beaches, tea emporiums, and clothing or baby boutiques.
Make sure the venue you select is safe, has clean restrooms, and can be used to store, prepare, or serve the food if needed.
---
Step 3: What to Eat at a Baby Shower
What are the most common baby shower food ideas? Desserts, sandwiches, pasta, cakes, cookies, ice creams, chips, salad, and beverages.
Try these 4 baby shower food ideas when planning the menu, your event will be sure to be a success.
The food will depend on the time of day you are hosting the baby shower. If the shower is at noon or dinnertime, make sure you have proper sit-down meals (an actual lunch or dinner). Early afternoon or evening showers always do well with salads, appetizers and finger foods.
Server lots of different snacking foods, like sandwiches, vegetable dips, rice, or pasta salads. This way, people with allergies or dietary restrictions still have a choice.
Match the food to your baby shower theme. For example, a tea party theme can include sandwiches and scones. A nursery rhyme baby shower theme can include baby shower cakes or pies that resemble famous nursery rhyme characters.
Try to be creative when presenting your food. You can carve the fruits in melon bowls or have a baby carriage shaped cake, etc.
Every baby shower needs a cake. Here are the most popular cake ideas:
Baby buggy cakes are popular and trendy this year. Other baby-themed cakes include a baby bib cake, Stork cake, baby bottle cake, pink or blue baby booties, diaper bag cakes, or yellow rubber duckie cakes.
Baby shower cakes need not always scream "baby". You can opt for flower cakes or animal shaped cakes. Or go for a colorful umbrella with jelly beans as raindrops.
Lamb cake decorated with marshmallows will elicit squeals of delight from your guests.
If men are also invited to the shower, you can honor the to-be-dad with baby shower cake in the form of cigar boxes.
Some other popular ideas for baby shower cakes include a Rocking horse cake with vibrant colors, a small bird in nest cupcakes, and peas in pod cupcakes.
Need more Baby Show Cake Ideas? Check out my other articles:
---
Step 4: Plan your Baby Shower Activities
Let me give you a top 10 list of baby shower games that can be used for both boys and girls.:
Gender guessing game
The Gender Guessing Game is ideal if you have not already disclosed whether the baby is a boy or a girl. Cut up pink and blue paper into strips. Hand each guest 2 strips in each color. Have the guest drop in the strip in a box. At the end of the party, count the strips and see what the group guessed.
Baby Bingo
Write down baby related words like diaper, pacifier, baby bottle etc and print them out on Bingo cards. Then write down each word on individual small pieces of paper to pull out of a box. Just like regular Bingo, the guest to fills out their Bingo card five vertically, horizontally or diagonally wins.
Who's who?
Ask guests to get photos of themselves when they were babies and collect them as they come in. Take each photo and pin it up on a board with a number assigned to it. Then give every guest a sheet and ask them to write the number along with the name of the guest they think is in that corresponding photograph. Collect all the sheets and grade them to determine the winner. (This is one of the most popular baby shower games!)
Dad's secrets
This is for the mommy-to-be. Send a list of 20 questions to the dad-to-be before the baby shower party. Ask him to write down the answers. Now, at the shower, ask the mom-to-be those same questions. See how many answers she gets right! (Note: select questions like "Boy or girl?" or "Who will help with homework?" etc.)
Pass the pacifier
Give each guest a chopstick to hold in his/her mouth. Ring a pacifier to the end of the chopstick. Guests should now pass the pacifier to each other's chopstick without touching. You can divide the guests into 2 teams. Winning team is the one that passes the pacifier without dropping it.
The Price is right
Pass around some baby items and provide each guest with a note card to price each of those items. Tally up the total for each player. Whoever is closest to the actual total is the winner.
Drink Up Baby!
Have each guest chug down a baby bottle filled with water, juice or any other beverage (Tequila?). Whoever drinks the beverage the fastest within a set time is the winner.
Grab the bag
Fill up 5 paper bags with baby items (bib, bottle, diaper etc). Ask your guests to guess what is inside each bag. At the end, reveal what is actually in each bag and the winner is the one with most correct answers.
Pins in the rice
Fill a bowl 3/4 full with dry rice. Put some safety pins in the rice. Blindfold each guest and have him/her remove as many pins as possible from the bowl. The guest with the most pins is the winner.
Take a mint (ice-breaker)
Offer guests some mints or candy as they come into the venue. Then, for each piece they have taken, make them tell that many interesting facts about themselves. This is a perfect icebreaker game.
---
Step 5: Baby Shower Gifts and Favors
It's easy to buy baby shower gifts and favors at party stores. But a new mother-to-be is generally happier if the gifts result in something she can use for the baby.
Your guests will also appreciate thoughtful gifts and favors.
10 Unique Favor Ideas for your Guests:
Base your baby shower favors on the chosen theme of the shower. If there is no central theme, buy some inexpensive shower gel, chocolate bars, pocket notebooks to give out as favors.
Mini planters with seeds are unique and wonderful keepsakes of the shower.
Animal-shaped crackers are popular favors. You can fill small bottles or paper bags with animal crackers. Add a personalized custom card, and your guests will be super happy to take these cuties home.
Onesie shaped cookies are great keepsakes. Plus they are gender neutral, whether you are looking for baby shower ideas for boys or girls.
For vintage theme, use vintage popcorn cartons to fill in popcorn kernels that are ready to be popped
Sweet tea kits filled with tea bags, lemon flavor, and sugar cubes are ideal to be brewed into tea.
Use empty glass bottles shaped as baby bottles to give away dry goodies like cookies, oatmeal etc.
Tiny jars of homemade scrubs can give your guests baby soft skin they desire.
Petite bottles of champagne filled with a bubbly drink are exciting favors to take home.
After the last baby shower gift has been opened, it is a signal that the party is over. The mom-to-be must thank the hostess and the guests for coming. She and the hostess can together give the baby shower favors to the guests.
The Most Popular Baby Shower Gifts (for the Mom-to-be):
Baby shower gifts should be something the mother-to-be can use once the baby arrives. Here are our some of our picks for the best baby shower gifts for mom:
Baby booties
Soft baby boots designed for comfort can come in blue or pink based on the baby's gender.
Bouncer
Baby bouncers come with many bells and whistles. You can choose from a bouncer that play music or have tiny blinking lights. Others have fun attachments to keep baby entertained.
Play mats
Baby play mats offer endless hours of fun. They are colorful and have dangling toys. They have a soft quilt for the baby to lie back on. They also have wind chimes with soothing musical tones to keep the baby entertained. New babies love spending several hours playing on the mat.
Boppy
A feeding boppy is important for nursing mothers to place the baby on while feeding. Most come in a variety of designs, soft fabrics and standard sizes ideal for all waist sizes. They keep the mother comfortable while feeding.
Baby carrier
Baby carriers are perfect baby shower gifts ideas. They keep the baby comfortable while traveling from place to place. The parents will use them daily.
Clothing
Help the mom-to-be get some sleep. Pajamas, caps, sleep gowns and other clothing items also make useful gifts.
---
Step 6: Baby Shower Thank You Notes
Here's some more baby shower etiquette.
Thank you notes are generally written by the guest of honor/mom-to-be. These can follow the theme and design of your shower.
Send them out within 2-3 days of your event.
---
Baby Shower Dos and Don'ts
And finally I have for you, a convenient baby shower dos and don'ts list:
Do plan ahead and make a list of things that you need to do. This will help you save time and unnecessary stress.
Don't surprise the mom-to-be. Let her in on the shower so that the date is convenient for her.
Do include the grandmothers-to-be as well.
Do not overlook the tiny things: is there enough ice? Are there adequate chairs? Is the camera ready? Do the guests have a map to arrive at the venue?
Do not forget to provide a way in which guests can RSVP
Do delegate- you cannot take on the entire stress of planning the shower all by yourself.
Do gauge the mood of the guests instead of being bossy about the planned activities.
I hope this planning guide and baby shower ideas help you plan the ultimate baby shower.
If this helped you plan your baby shower, let me know. If I left anything out, or if you want to just say Hi, please leave a comment below.
Be sure to bookmark or share this page so you can reference it later.