Obviously a ballerina baby shower theme is for a family expecting a baby girl. If you are a mom or a dad-to-be looking for a great girl baby shower theme then a ballerina theme would be perfect for you.
Make your guests put on the frilly tutus and ballerina shoes as you greet them when they enter your venue! Watch their eyes light up seeing that you are expecting a baby girl and you want to share this joyous occasion with them!
Find out what is in store for you if you pick a ballerina theme for your baby shower…
Invitations
The party invitations are surely going to be in pink or hot pink.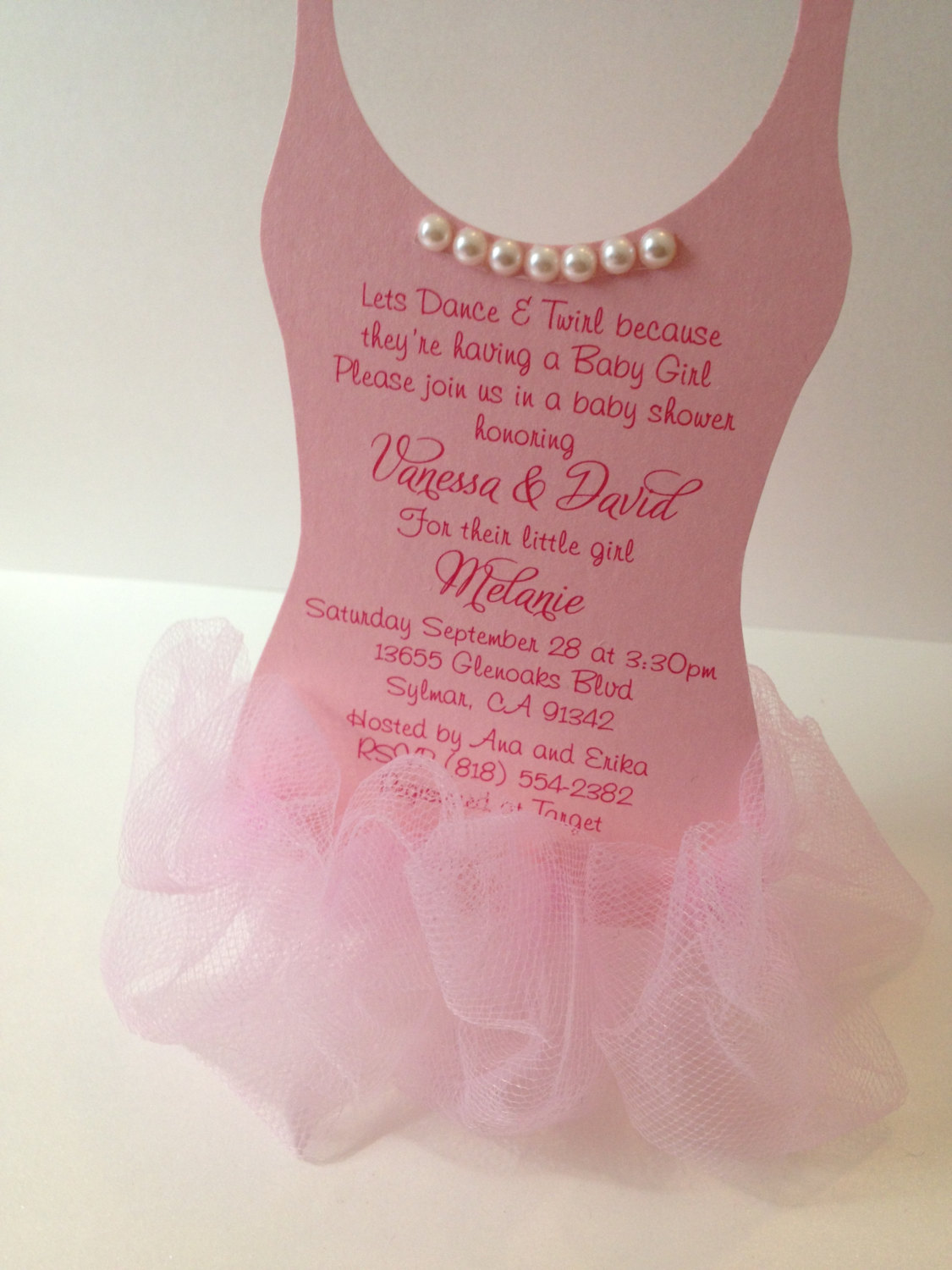 All the ballerina accents will surely be there. Such as a tutu, a cute little baby girl in her tights and leotards. All the classic ballerina designs you can think of.
Your invitations can be enclosed in wonderful pink envelopes adorned with a beautiful pink satin ribbon.
Decorations
Decorations for the venue will definitely be ballerina or ballet inspired. Just think of a venue decorated with white and pink LED lights. As well as pink and white lace, and ribbons .
All the chairs in the house will have pink and white cushions. The tablecloths will also be in pink and white. Add a flower or candle centerpiece in pink and white.
Your baby shower banner would also be baby shower ballerina inspired. String pink and white paper together bearing the name of the mom and dad as well as a special greeting.
You can use pink and white confetti or glitter, or you may also use light pink and white feathers instead.
Your visitors will be looking at pink and all the different shades all day long!
Cake
Your cake, of course, will have a ballerina theme. Think of a white and pink cake wrapped in fondant icing. The cake topper would be anything from a ballerina figurine or sugar figures. Or try ballerina shoes made of icing and fondant, or a ballerina tutu made from lace or ribbons.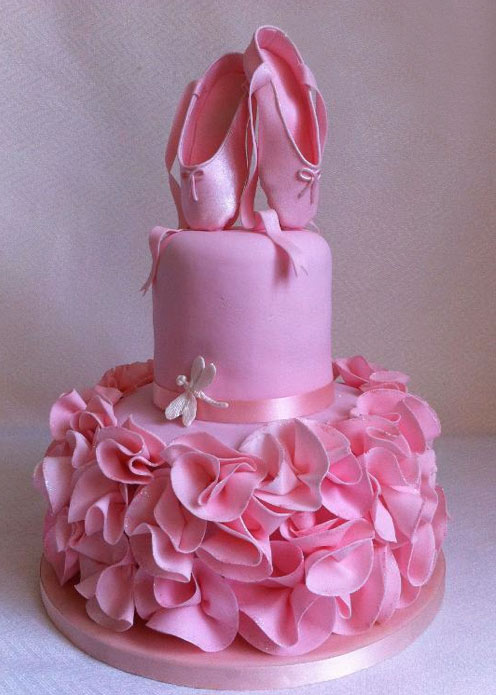 Your cake will truly make your ballerina-inspired baby shower a huge hit!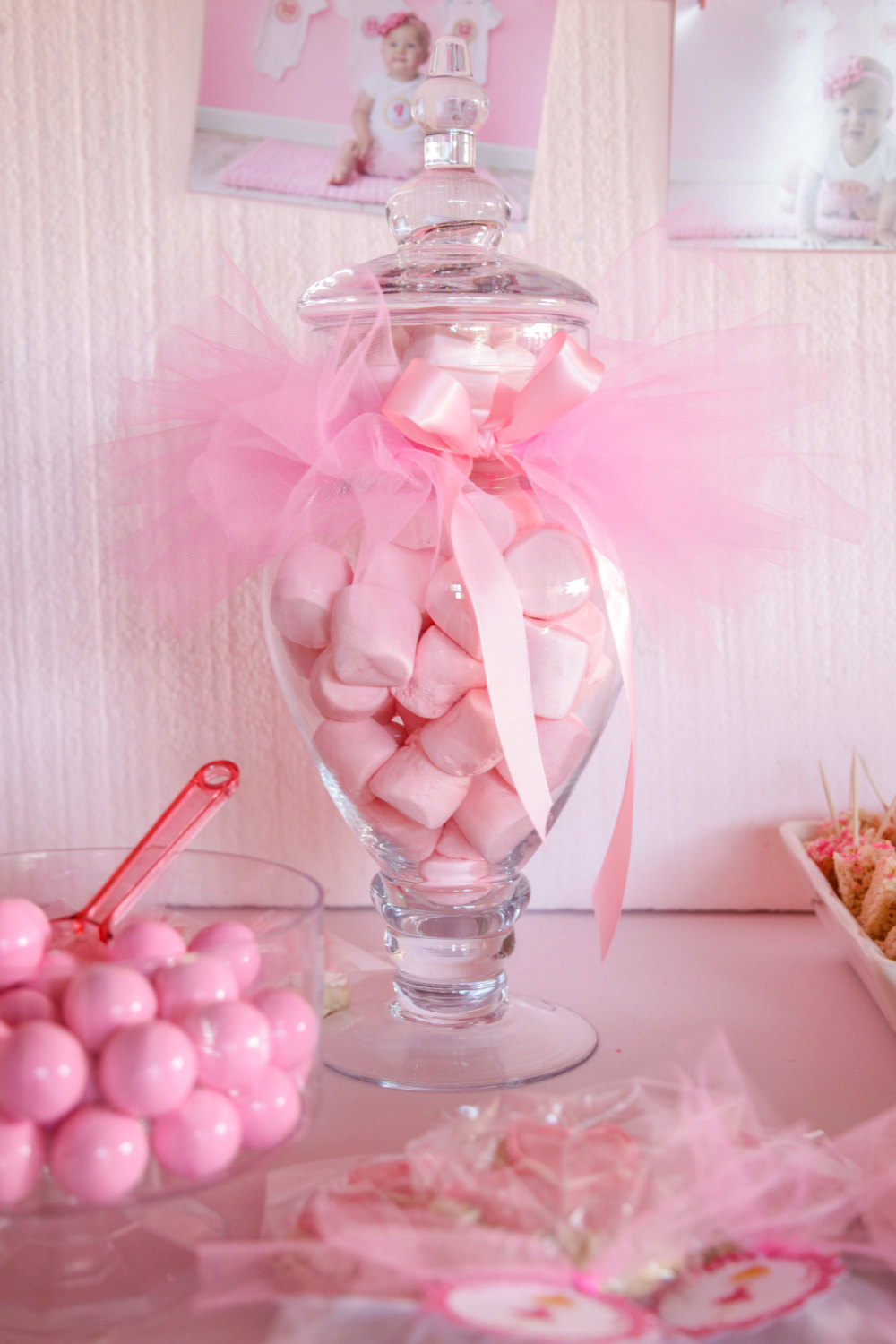 Additional Resources:
Favors
And of course, make your guests remember your event with the use of a ballerina themed keepsake. How about a ballerina shoe candle or cookies in the shape of tutus?
You can have so much girly fun when you have ballerina themed baby shower event.
Additional Resources