The mother-to-be will love a bee baby shower or a mommy to bee baby shower. A bee is always busy, pretty much like a new mom. She is busy preparing her hive for her new babies and she is also busy prepping for her baby shower. Find out what makes bee baby party themes so popular by reading on.
A bee themed baby shower is all about using three basic colors: yellow, black and white.
As you can see, there is no particular preference about the gender of the baby. Most moms and dads choose yellow in the event that they are still unaware of the gender of their baby. Yellow is the perfect neutral color that you can use for this kind of party and of course yellow is a vibrant color too.
Invitations
The bee theme starts from the invitations to the party. There are hundreds of templates for a bee party. All these useful templates are rich with the usual bee imagery like their cute striped bodies and pointed tails!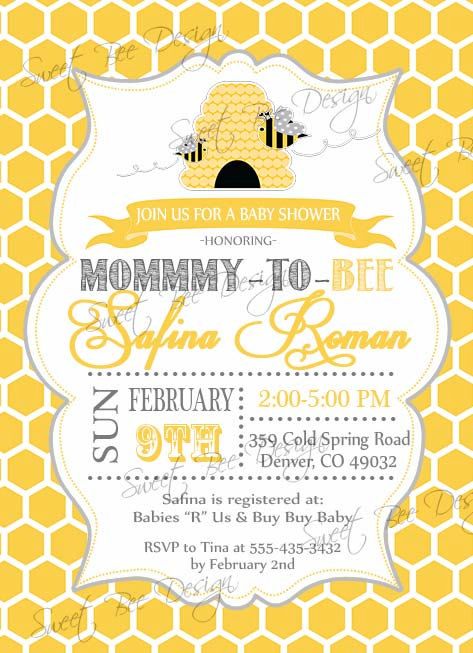 Of course don't forget the bee puns: "For the mother to Bee" or how about "Bay Bee Shower" instead of Baby Shower?
Cake
When it comes to a beautiful baby shower cake, a bee theme offers lots of lovely cake ideas.
Imagine a two or three tiered cake with lovely yellow and black icing plus cute bee ornaments and toppers.
Bees love flowers and you can bet there should be flower accents on these yummy cakes too.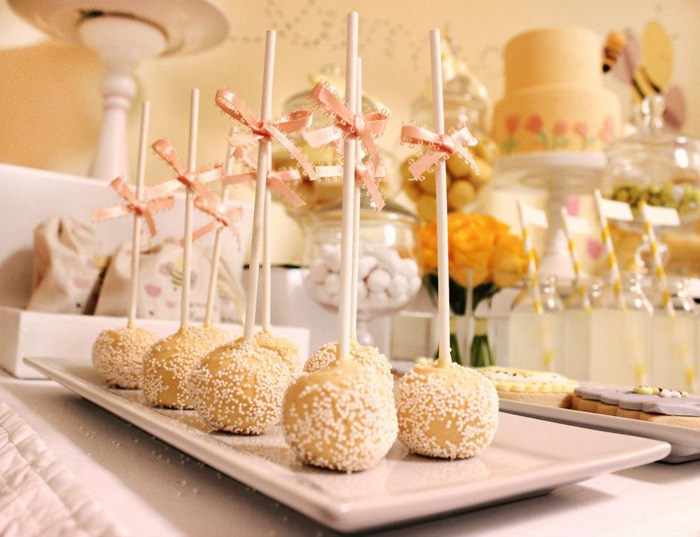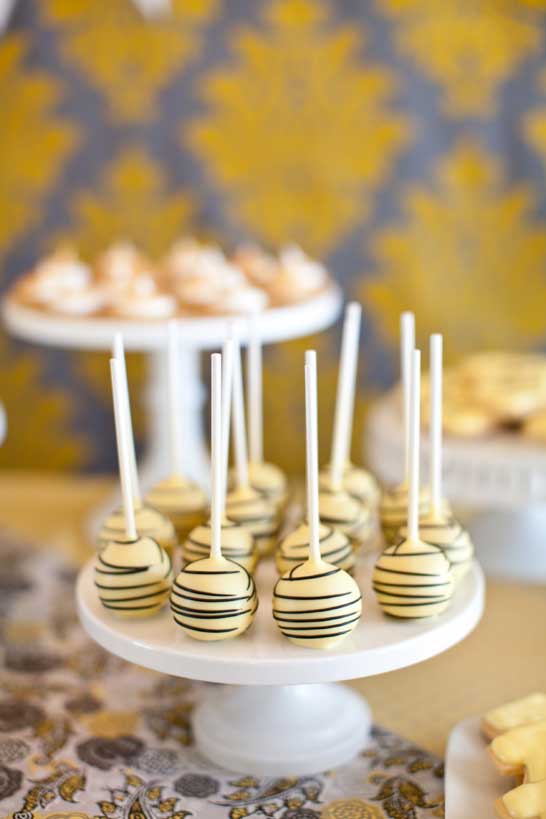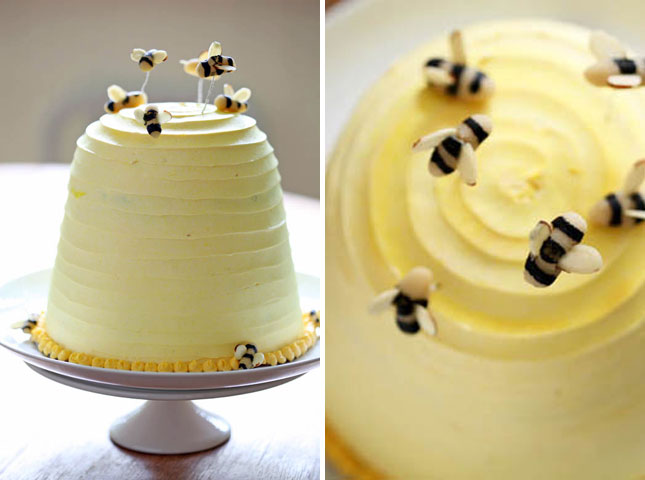 A great idea is to make small cupcakes or cakepops and arrange them in different tiers to appear as a large cake. The main benefit of a cupcake cake is that you can give away these cupcakes to your guests. You can place each cupcake in a see-through container or a cupcake holder and give them as your bee baby shower keepsakes.
 Additional Resources:
Decorations
The venue will definitely have a festive decor with a lot of bee-inspired decorations such as:
Table settings should also be bee-inspired:
Favors
Finally give your guests some treats and party favors with bee baby shower candles, bee figurines and bee stuffed toys.
Thank you cards
Be sure to send thank you cards to show your appreciation to your guests for coming to your bee-utiful baby shower!
Additional Resources