So you want a baby shower owl theme for your baby shower? A baby owl is just as cute as a real baby!
The way baby owls still have their downy cute feathers makes them look  amusing and adorable!
It is a great idea to use a baby owl theme for your baby shower since there are so many great ideas available!Boy
If you think that you would only be limited to using an owl theme on your party invitations, think again! There are lots of different ways to use an owl theme for your event and here are just a few suggestions:
Invitations
For your  baby owl invitations, you can either use a pink girl owl theme or a blue boy owl theme.
You can clearly tell that it is a girl baby owl with an unmistakable bow on one of the pointed owl ears!
And a boy owl of course has blue colored feathers and some accessories such as cars and baseball bats as a giveaway.
You can use witty owl invitation wordings such as "Guess Whoooo is Almost Due…" or "Look whoooo is having a baby!" to personalize your baby owl invitations.
There are so many ways to make your invitations owl-inspired. You can add owl head borders, owls perched on a tree branch on the lower part of the invitation and of course a cute mommy and baby owl huddled together!
Cake
An owl-shaped cake will make your baby shower owl theme a great hit. The owl head is round and could be easily carved from a round cake. Add two pointed sections on top for the ears and then use frosting or icing to make the owl features, feathers, beak and eyes.
Real owl eyes are huge and two huge white disks made of sugar icing would do. You can otherwise use owl figurines if you do not have the time to prepare them. Finish your cake with a dedication!
 Additional Resources:
Decorations
Decorations for the party are easy! Your banner should be designed according to your owl theme. The other venue decorations could be balloons of the same color as the theme.
Add some confetti or feathers to fall over the guests and the celebrants!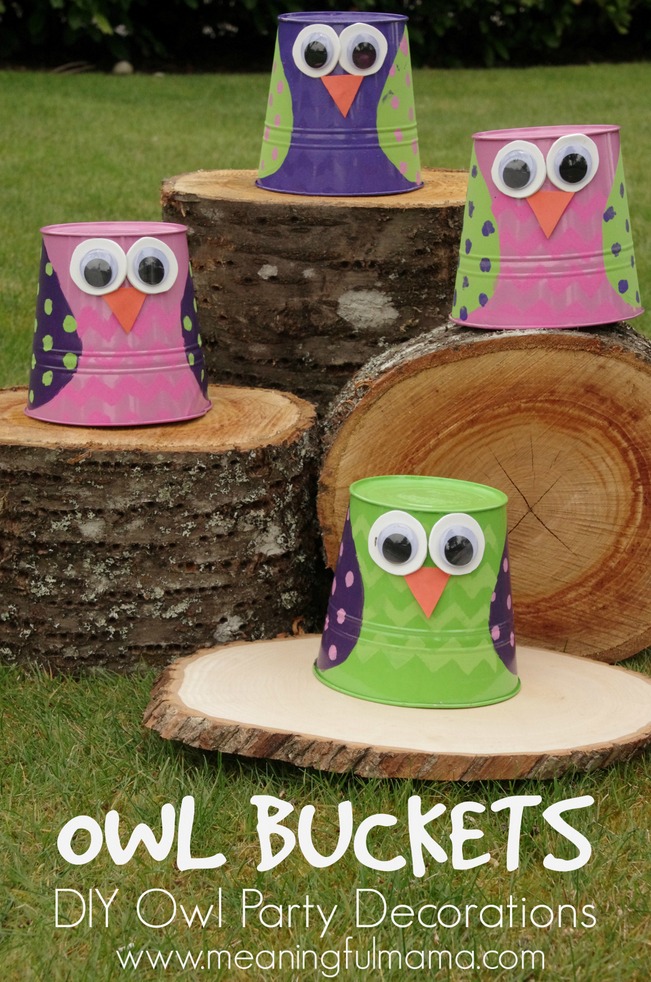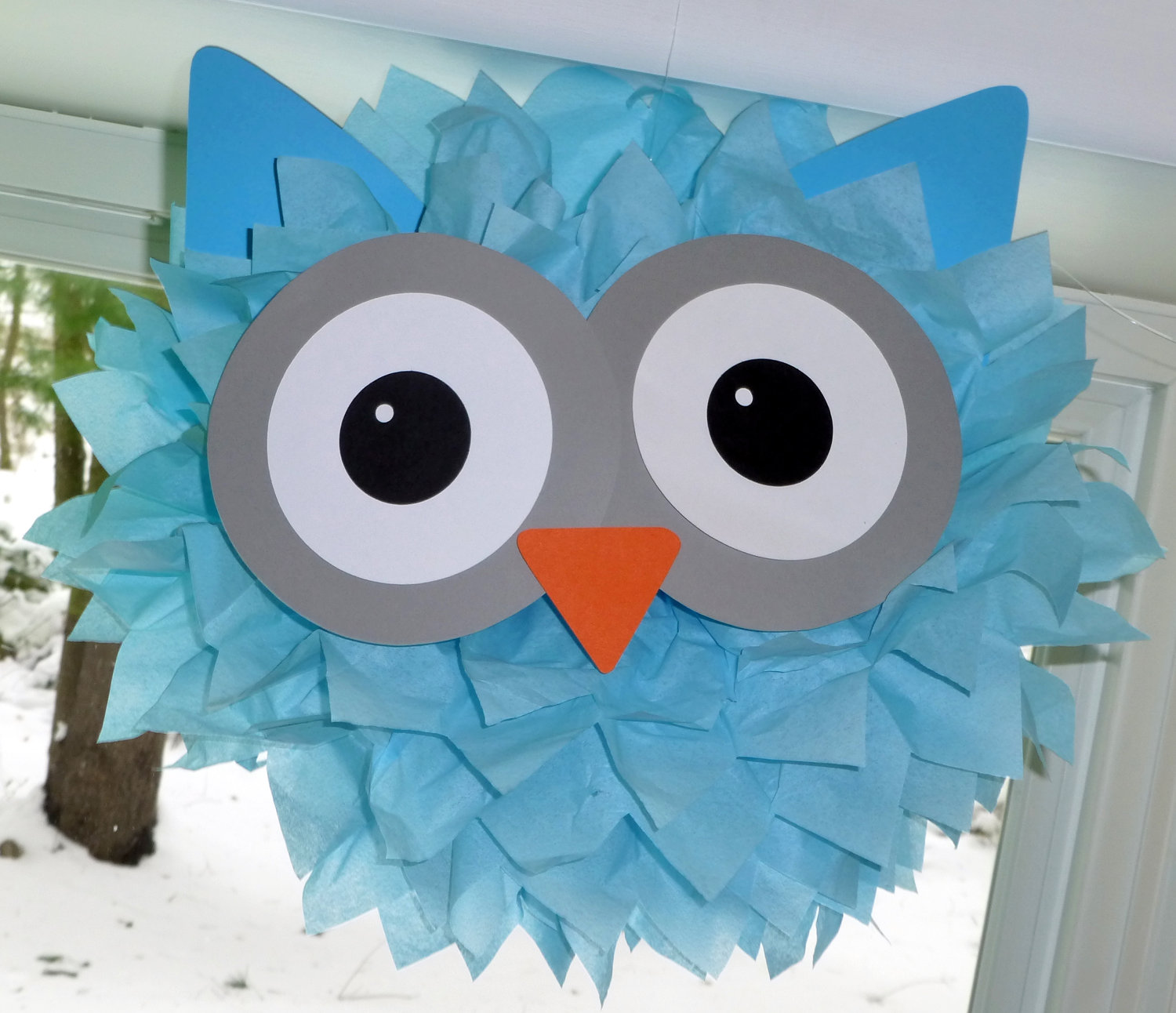 Food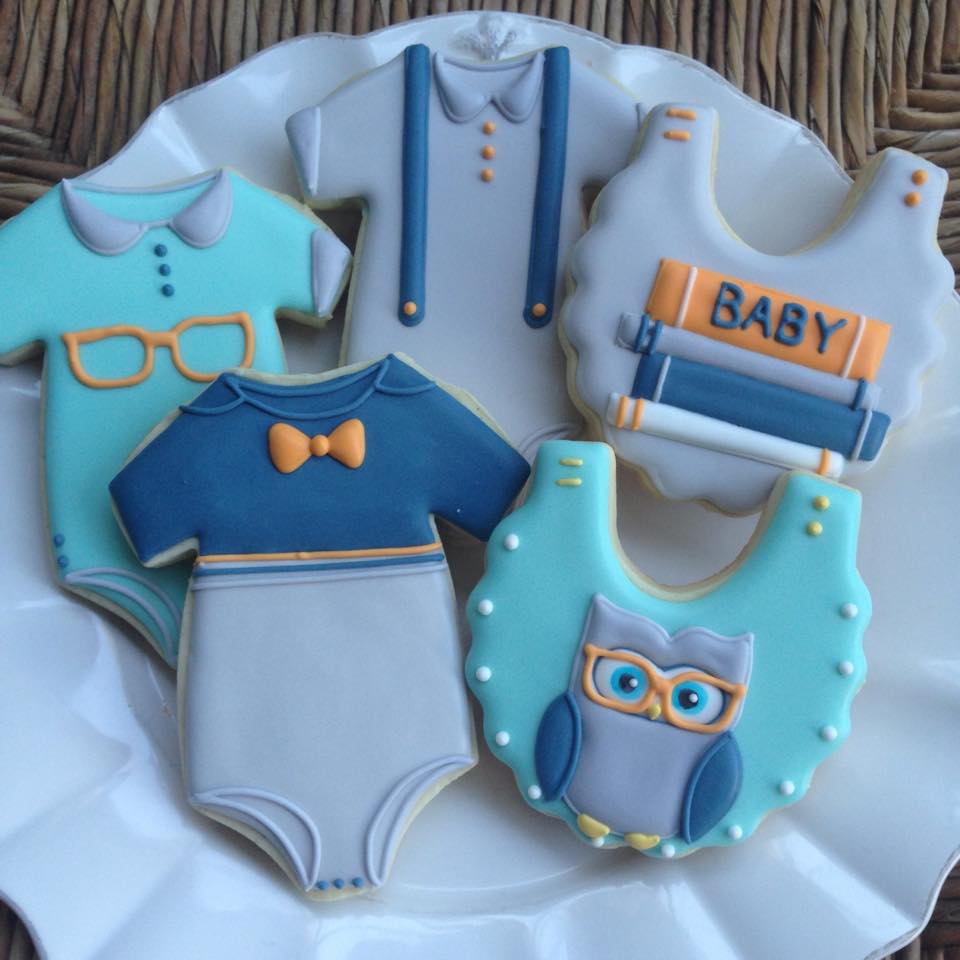 Favors
Your baby shower owl party will also need some keepsakes and an owl figurine or owl candle would do!
You can also use small owl stuffed animals as souvenirs for your guests.
Additional Resources