Here are some creative panda baby shower tips. Of all the animals in the animal kingdom, the panda is the creature that is most patient and mild-mannered, not to mention its obvious cuteness.
The panda has been one of the favorite animal mascots for baby showers and it could also become your mascot for your baby shower event.
With a few creative tips and smart use of materials you can make a fantastic baby shower with this popular design.
Panda Baby Shower Invitations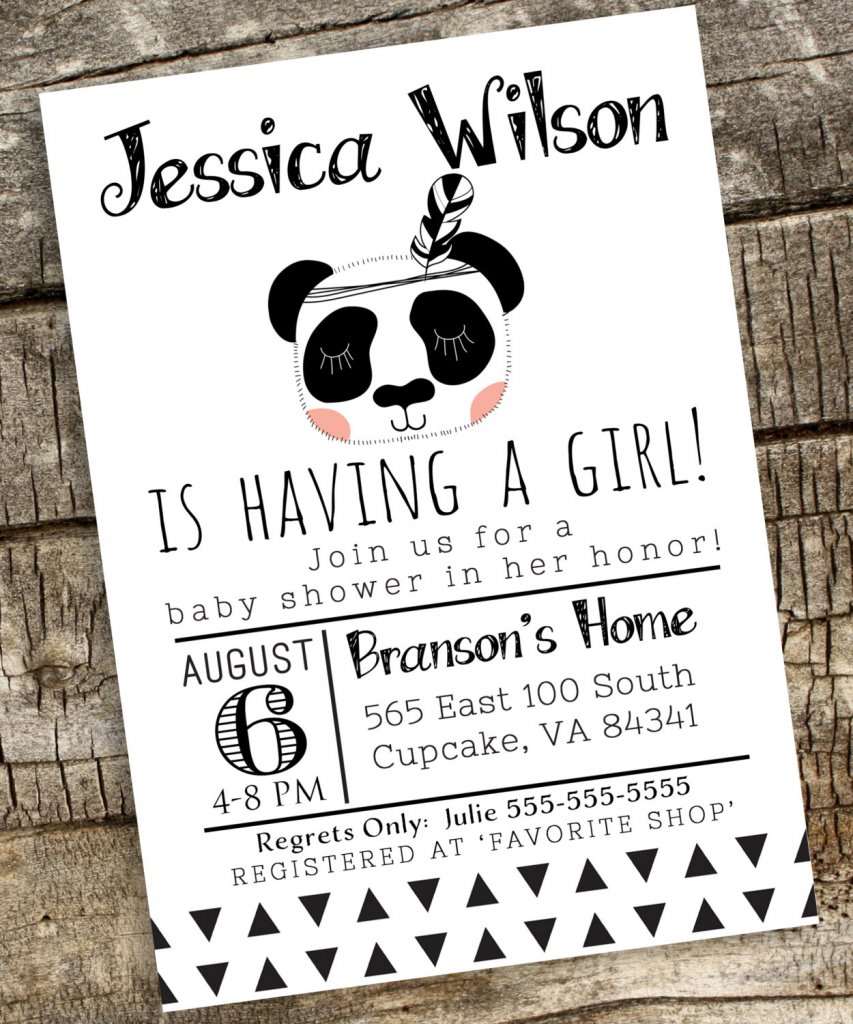 Instead of a boring, traditional invitation for your guests, why not use a panda-themed baby shower invitation and envelope? Choose from a wide variety of panda or black and white patterns for the border design as well as a panda figure as the image on your invitations.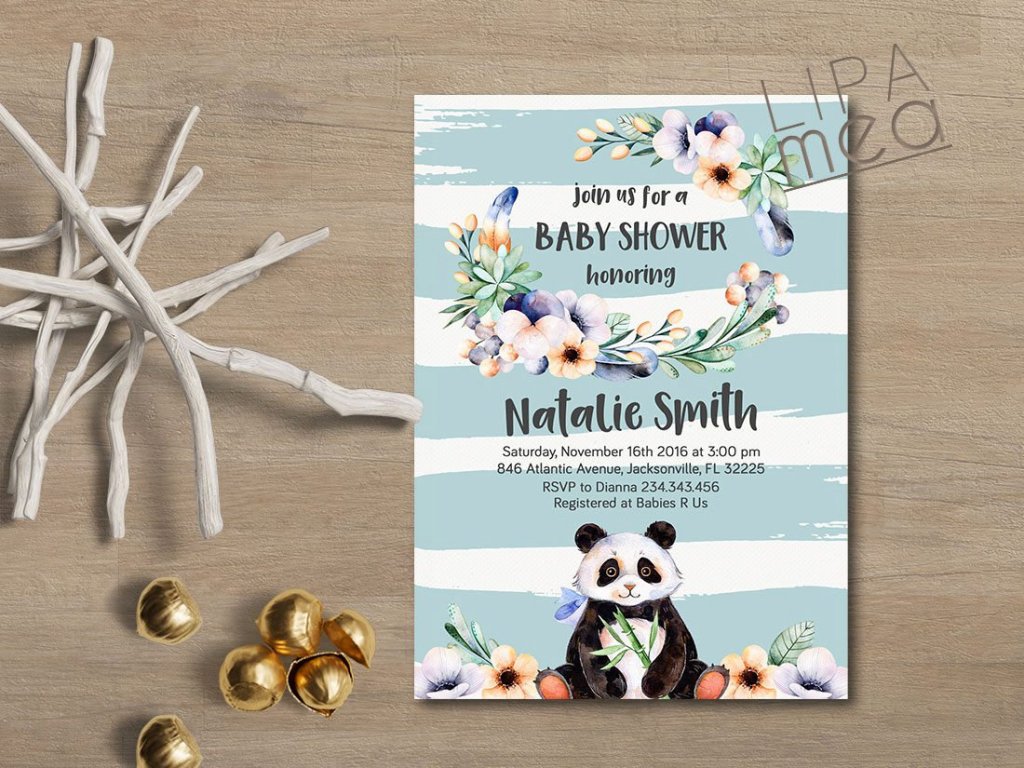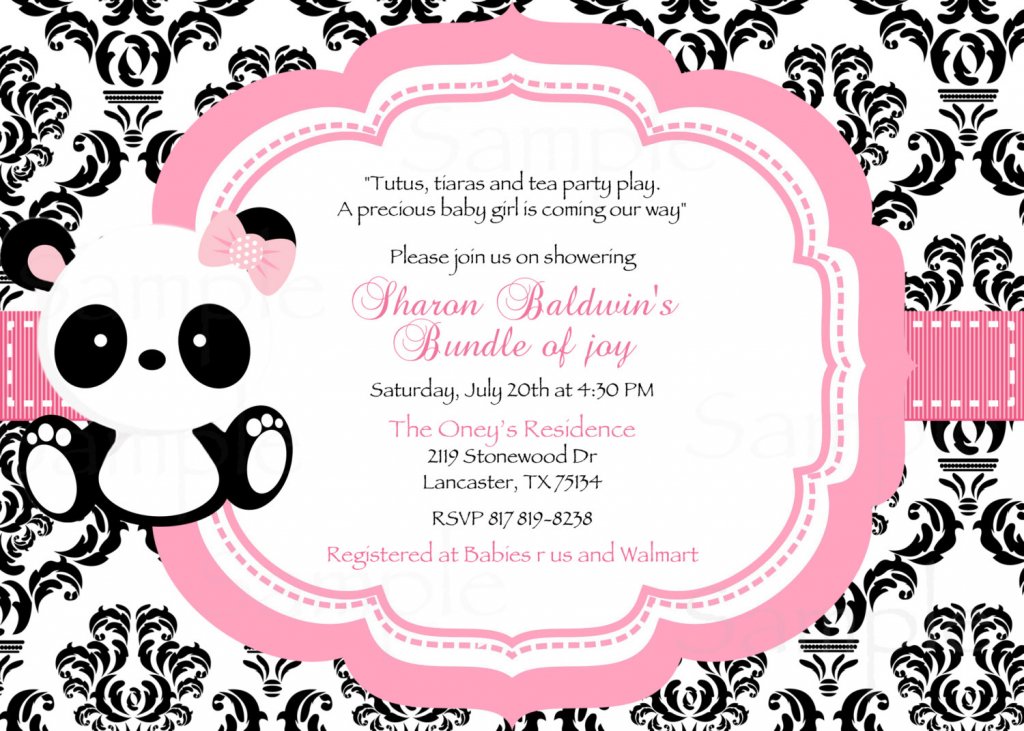 Leave the middle part of your invitation empty since this is where you will place all the necessary information about your party and possibly a short message from you to your guests to welcome them to your event.
Buy Panda Baby Shower Invitations
Panda Baby Shower Cake
A black and white panda cake anyone? We all know that pandas love only one thing and that is bamboo. It can eat pounds of bamboo shoots, leaves and stems all day long!
So your cake should be black and white but with a dash of green bamboo shoots as a cake topper.
Add a cute panda baby on top as a topper too and sprinkle the bottom part of your cake with baby accessories made of sugar such as baby booties, baby hats, onesies, mittens, diapers and baby bottles.
Baby panda toppers are perfect and you will surely find these cute creatures in many different poses such as a sleeping lazy panda baby, a panda baby in diapers eating shoots of bamboo or how about an adorable baby panda with his mom?
This panda baby shower cake will place a smile and wow on your guests' lips.
Panda Baby Shower Decorations
Your venue decoration should also be panda inspired. Your event banner should be clearly written and have panda images all over. Your party accessories such as table cloths, chair covers, buffet table cloths and table centerpieces should also have the panda theme to tie the room together.
A panda baby shower makes a great theme for any kind of baby shower anytime!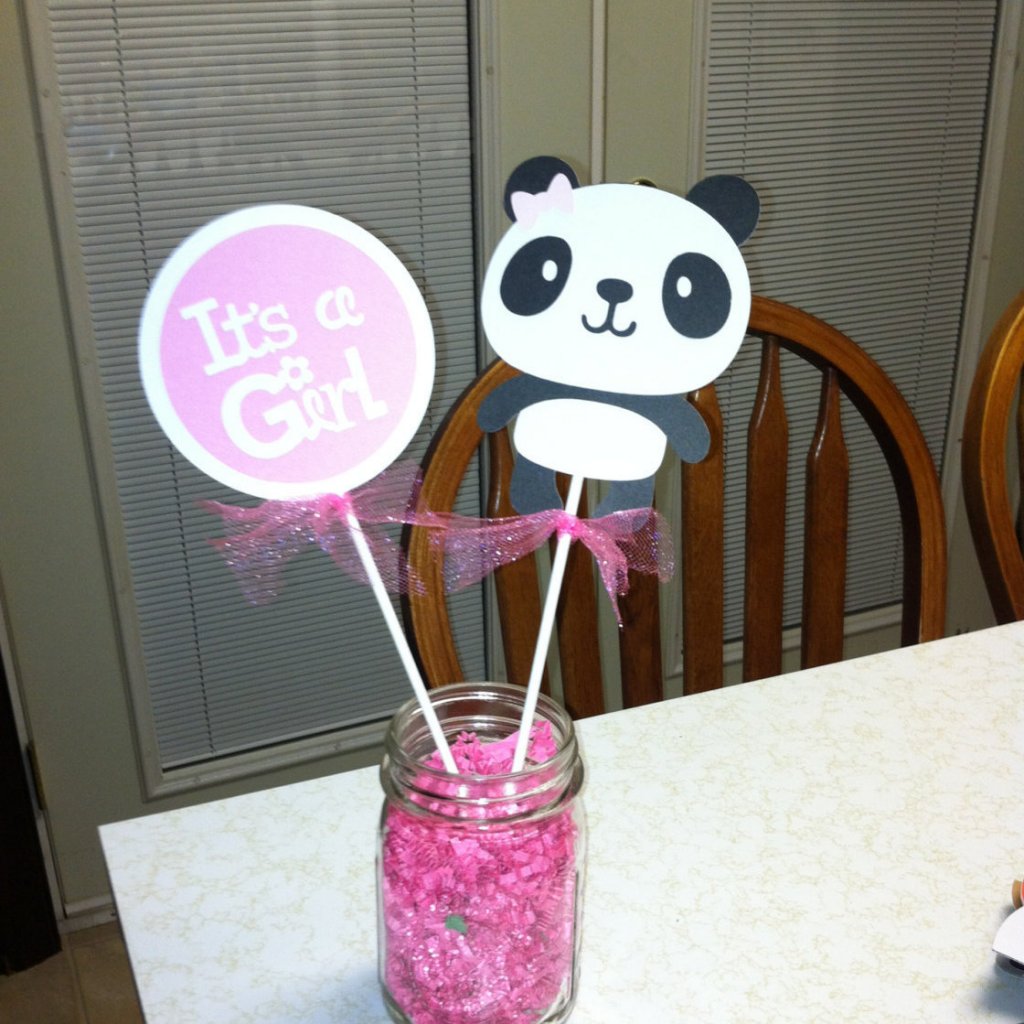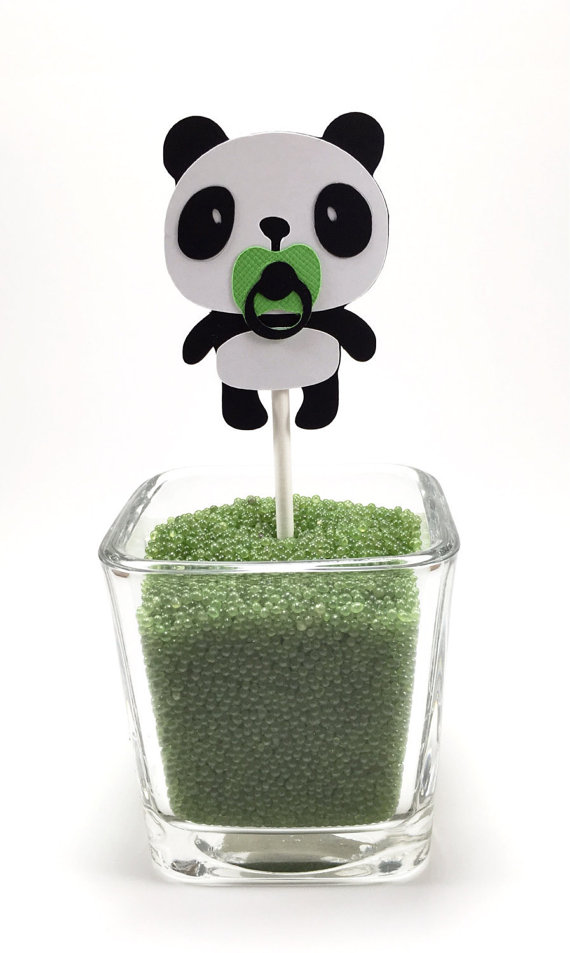 Panda Baby Shower Favors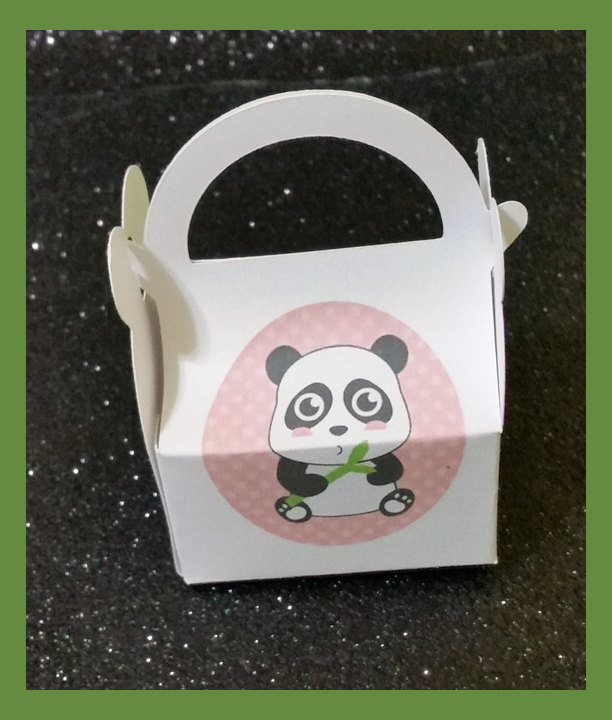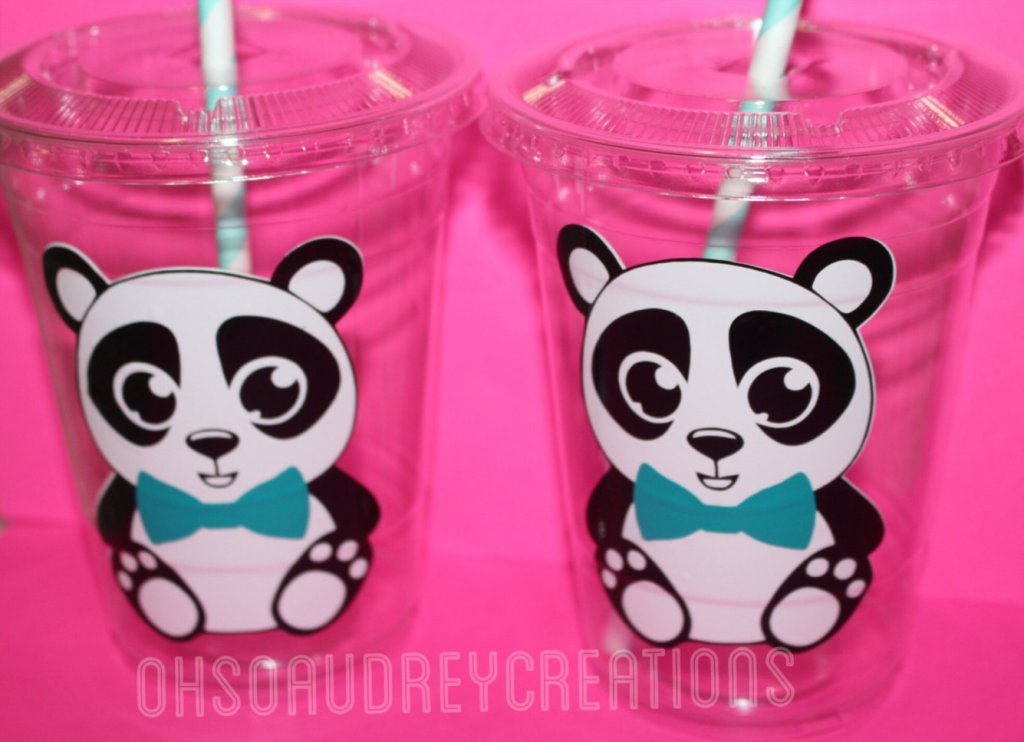 Panda Baby Shower Thank You Cards
Additional Resources